I threw this one together for a one day high school festival and then...couldn't go. *sigh* But it's a good start to a costume I hope to have completed to the best of my ability by the end of the year.
- The cloak was borrowed from a friend (who purchased it). I plan to commission my own later this year.
- The wig was in my collection and I know it's not styled properly. Purchasing another wig is also on my list to do.
- I made the sandals and her ring. The ring was the most interesting to craft.
And still, I liked it when I put together what I had. Take a peak: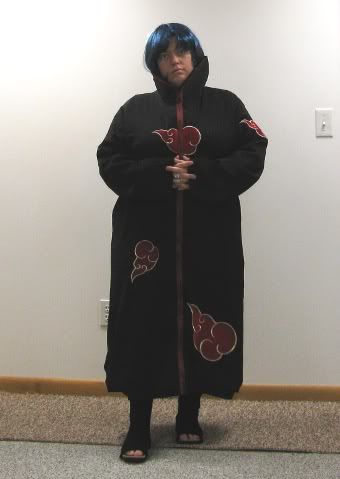 It's fun to be the bad guy once in a while. ^^ She'll have a proper debut, just don't know when at the moment. ^^
comments: Leave a comment